Don't take our word for it. Read what our clients have to say.
Testimonals
"We were very impressed by the professionalism shown by Darmah Computer Services in producing our web site. From the first initial meeting, they were very helpful and informative as we went through each stage to completion. We now have a web site with which we are very proud of and would have no hesitation in recommending Darmah Computer Services."






"We are market leaders in a niche sector and needed a trade catalogue for our product range, something that we had not previously entertained because of cost issues. Darmah Computer Services had some amazing ideas and the final product was praised by suppliers and customers alike. Subsequent to this Darmah Computer Services have surpassed all expectations with each release of the catalogue. I will be using Darmah Computer Services for all of my future needs."






"Darmah Computer Services undertook the revamp of our company website and acting to the tight specifications that we gave them produced exactly what we were looking for. Working within the budget that we had allocated to the project, they always kept us updated with the project and completed the revamp of our website quicker than expected. Darmah Computer Services go the extra mile to produce what is wanted and are pleasure to work with. I would have no qualms in recommending them highly to anybody else."






"When I was first introduced to Darmah Computer Services they told me that they could be the answer to all of my reprographic needs. Imagine my surprise when I found out that they were actually telling me the truth. Amazing quality of workmanship at great prices and delivered well before deadline. I can easily recommend them. What else needs to be said?"






"Darmah Computer Services epitomise what any company or private individual could want - accurate, efficient and cost-effective work. Simply a fantastic company to work with. They explained every step of the process and highlighted the pitfalls that I could have fallen into, and produced amazing results very quickly. I highly recommend them."








"Our Lodge use Darmah Computer Services annually for our gala dinner programme and tickets. Each year they produce an innovative design, and a completely different concept which we find very pleasing since the gala dinner tends to be the same format each year.

Breath-taking work, excellent service. I would wholeheartedly recommend Darmah Computer Services to anybody."







Website Examples:


Desktop Publishing Gallery: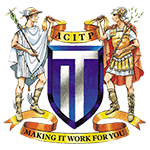 The Association of
IT Professionals
Membership number:
1021277918




The UK Computer Services Association
Associate Member